Let Us Be Your Guide to Sofia
ROMAN SOUL
'Sofia is my Rome', said The Roman emperor Constantine I the Great. And Sofia is truly a roman jewel; a fusion of lively and cosmopolitan elements. A historic crossroads between East and West, Sofia unites modern glittering buildings with ottoman ancient monuments, creating a distinctive enchanting skyline.

The Bulgarian capital has a long uneven past to unlock and discover. Experience a truly fascinating experience in Sofia Balkan Hotel, and discover the history of an entire city held in one incomparable building.
A VIBRANT CAPITAL
Start your discovery from the Rotunda St. George, one of the oldest roman complexes located just outside the hotel, and continue to the St. Nedelya Cathedral, an Orthodox impressive church built in 1867 which has seen different and incisive re-stylings during the ages. At this stage be inspired by the colorful shapes of Banya Bashi Mosque, St. Joseph Catholic Church and just a few steps away Sofia Synagogue, one of the biggest European synagogues ever built. Vitosha Boulevard is the perfect place for shopping or having a cup of coffee in a lively vibrant Bulgarian street.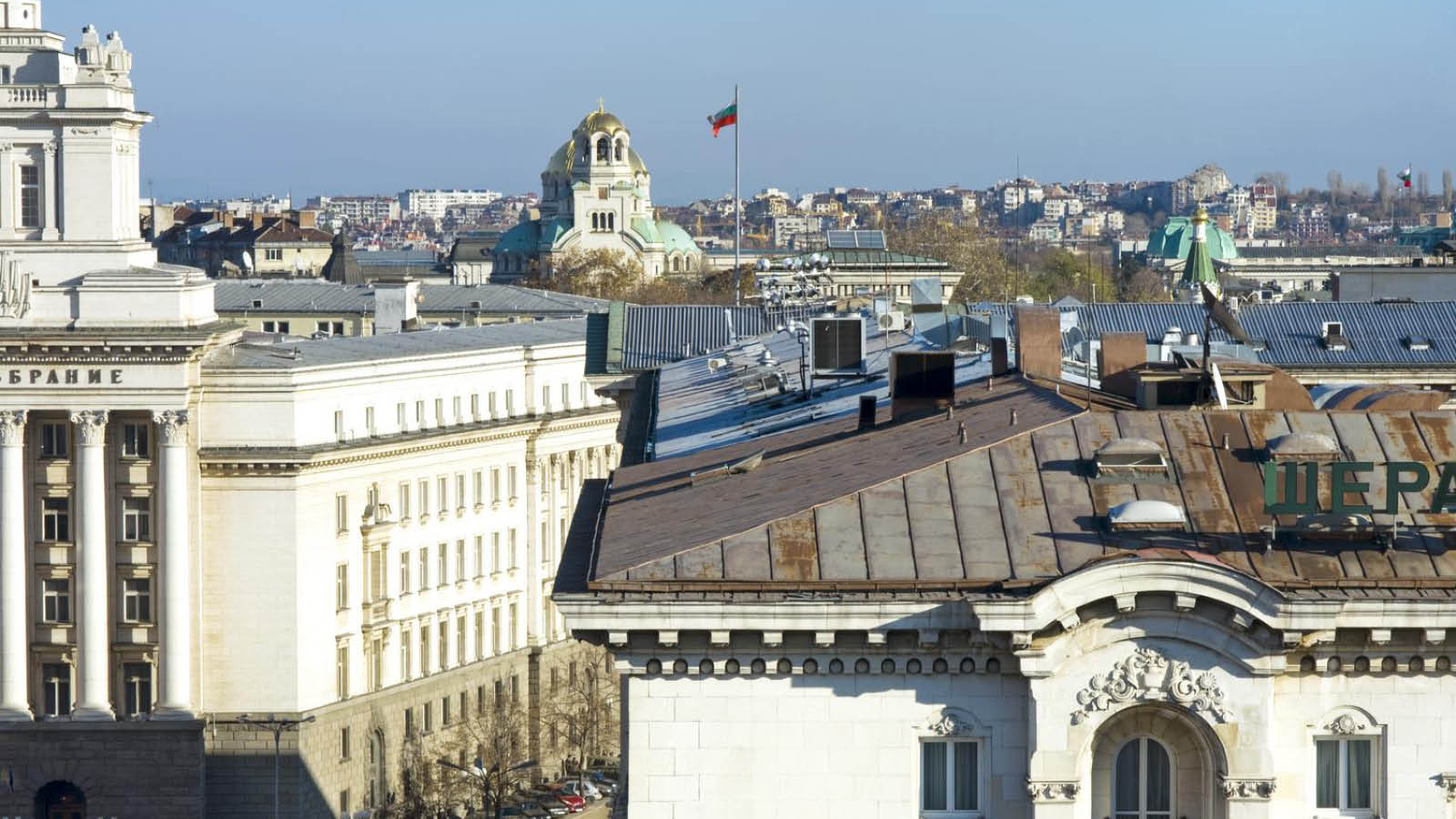 IN THE HEART OF SOFIA
Step towards the Archeological Museum and explore Sofia following the famous Yellow Brick Road. In 1893 Ferdinand I of Bulgaria married the Princess Marie of Bourbon, and as a wedding present the Austro-Hungarian Empire paved the streets with lemon-coloured tiles. Continue your exploration through St. Alexander Nevski Cathedral, Sofia's famous symbol and the largest cathedral in the Balkans. With an outstanding golden dome, this magnificent Cathedral was built in 1882 and commemorates Bulgarian soldiers who gave their life for national freedom.
EXPLORE SOFIA, A LIVELY AND VIBRANT CAPITAL
How To Get Here
Unable to find directions, please try again.