A Luxury Collection Concierge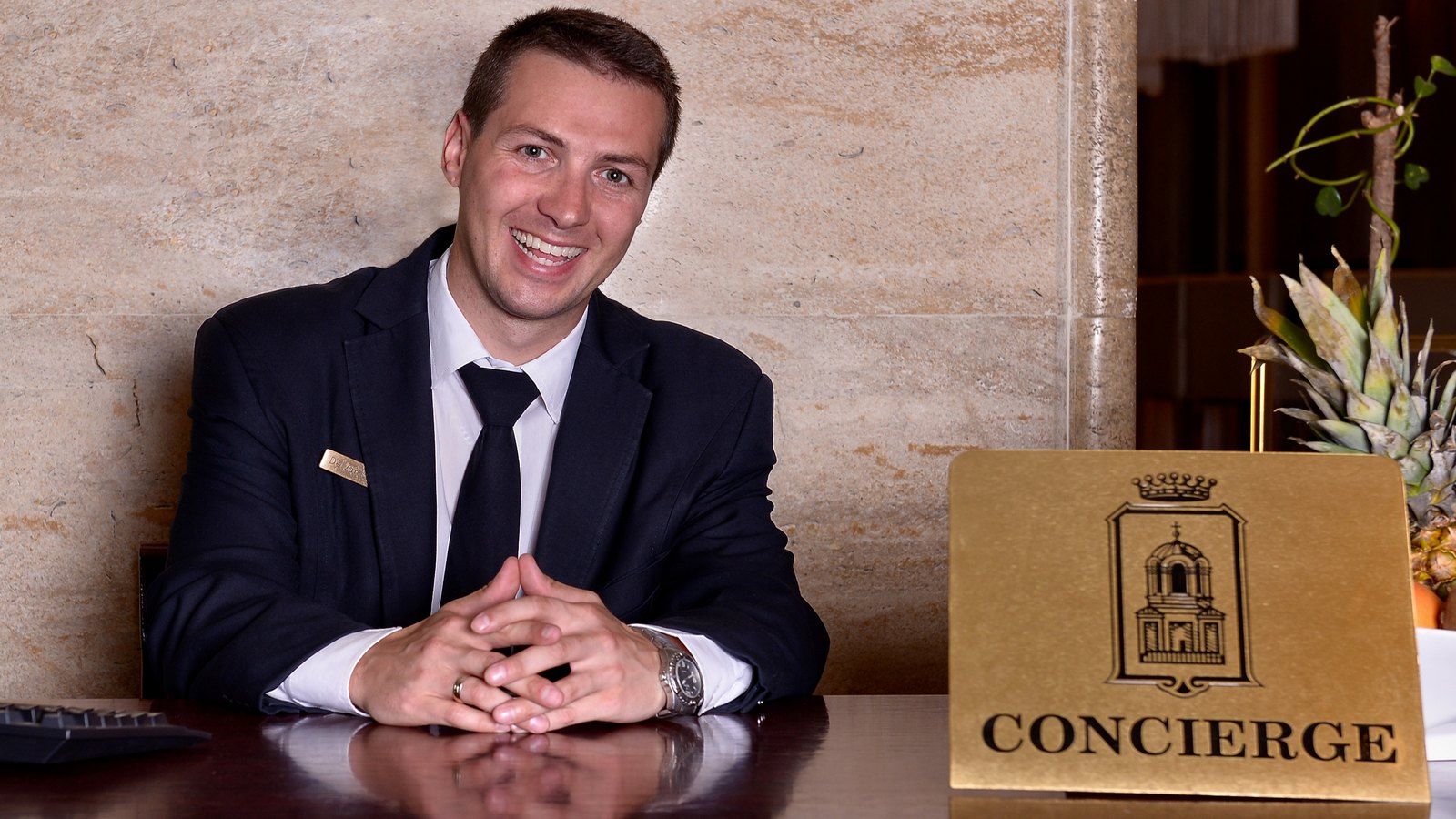 Meet our Concierge Deylan
Feel the famous Bulgarian hospitality thanks to Deylan and the Concierge team of Sofia Hotel Balkan, a Luxury Collection Hotel. With a smile and warm welcome, he will guide you through numerous attractions .
"I will be more than happy to assist you in organizing your business meetings, help you with recommendations, dining arrangements and book trips, entertainment and cultural events. We at Sofia Hotel Balkan will do our best to respond personally to your needs and offer you a unique and unforgettable experience".
Might I suggest?
Let our Concierge be your guide
Alexander Nevsky Cathedral:
The cathedral 'St. Alexander Nevsky' is a symbol of the beautiful Bulgarian capital, Sofia. It is located in the city center, at the eponymous square. You can take a walk from Sofia Hotel Balkan to this cathedral and take a look inside this amazing church.
St. George Rotunda:
Our Concierge team will be delighted to take you on a walk around the St. George Rotunda. The church was built by the Romans in the 4th century, a cylindrical domed structure built on a square base. It is located in the courtyard between Sofia Hotel Balkan and the Presidency.